Clip light flashing blue - What does it mean?
The Clip flashing a blue light is an indication the device is in pairing mode.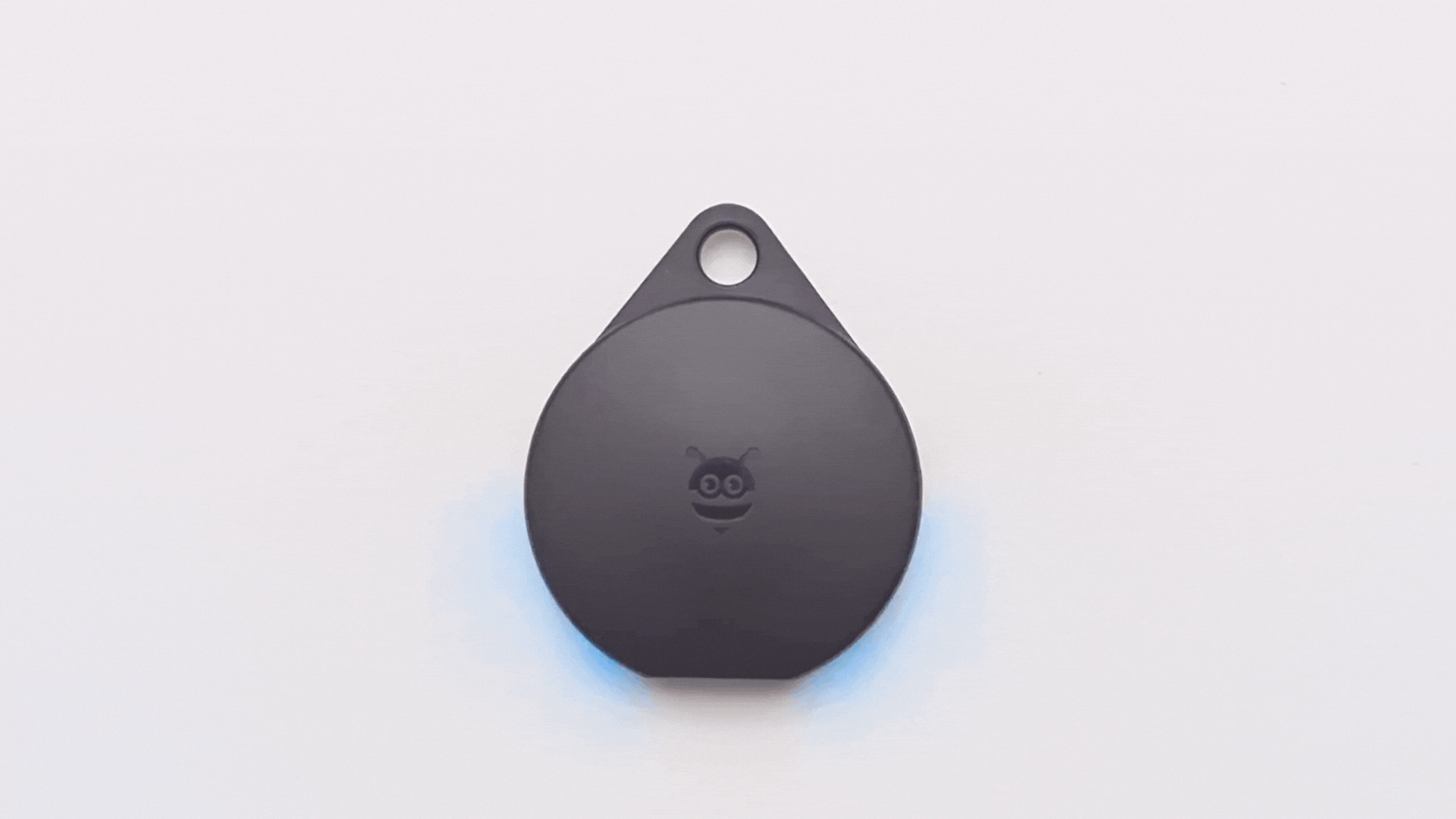 A Clip can enter pairing mode when it's activated. It can enter pairing mode after double pressing on a new unit, or after double-pressing it after a factory reset.
A Clip flashing a blue light means the units is in pairing mode
Pairing mode is the state that allows your unit to be paired with the apps
Your unit will stay in pairing mode until it's paired with a phone or up to 10 minutes after is started flashing. After 10 minutes, the Clip will go back into sleep mode, the light will switch off. It can re-activated with a double-press.
There is no need to make the blue light stop, as it will stop on its own.
If you Clip flashes the blue light, means your unit is no longer linked to your phone and you will need to pair it again. Please check Getting started with your Clip for more details.
If your unit is flashing blue and you aren't able to connect with the apps:
Make sure your Bluetooth is ON.
Restart Bluetooth in your phone settings by temporarily switching it OFF and ON again.
Open the app you want to add the device to. Make sure to be on the pairing screen (Check Getting started with your Clip for more details)
Get far away from other Bluetooth emitting devices, like other phones,tablets, earphones, speakers, etc.
Try double-pressing or single-pressing it again, and give a few seconds pause between each attempt.
On Android phones:
In order to pair your unit you need to allow Pebblebee to connect to your new item over Bluetooth.
Each phone model might offer different steps, but you are usually be requested to:
"Allow Pebblebee to access PB - Find My" on a pop-up dialog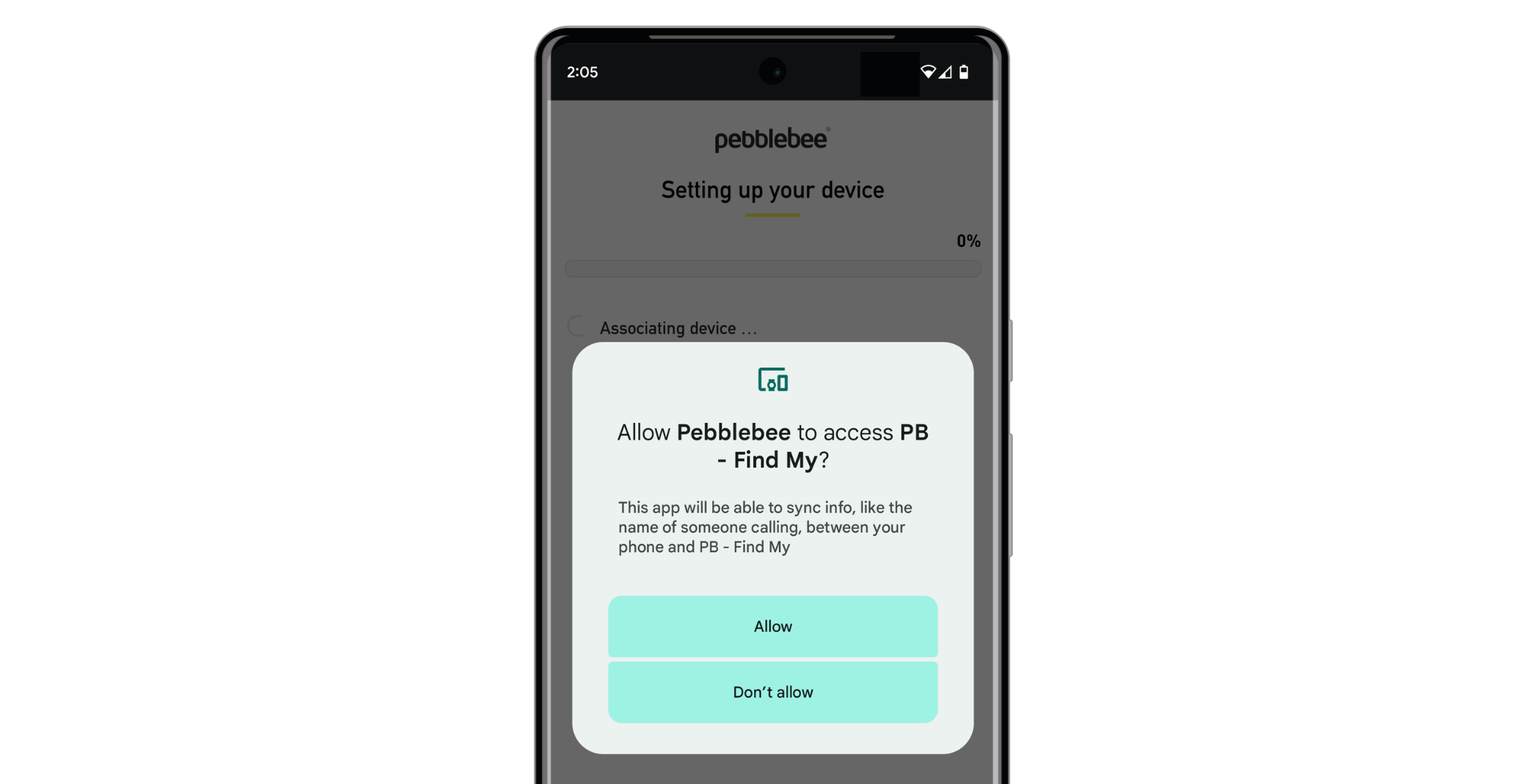 and/or
Hit "Pair & connect" on the top or bottom of the screen.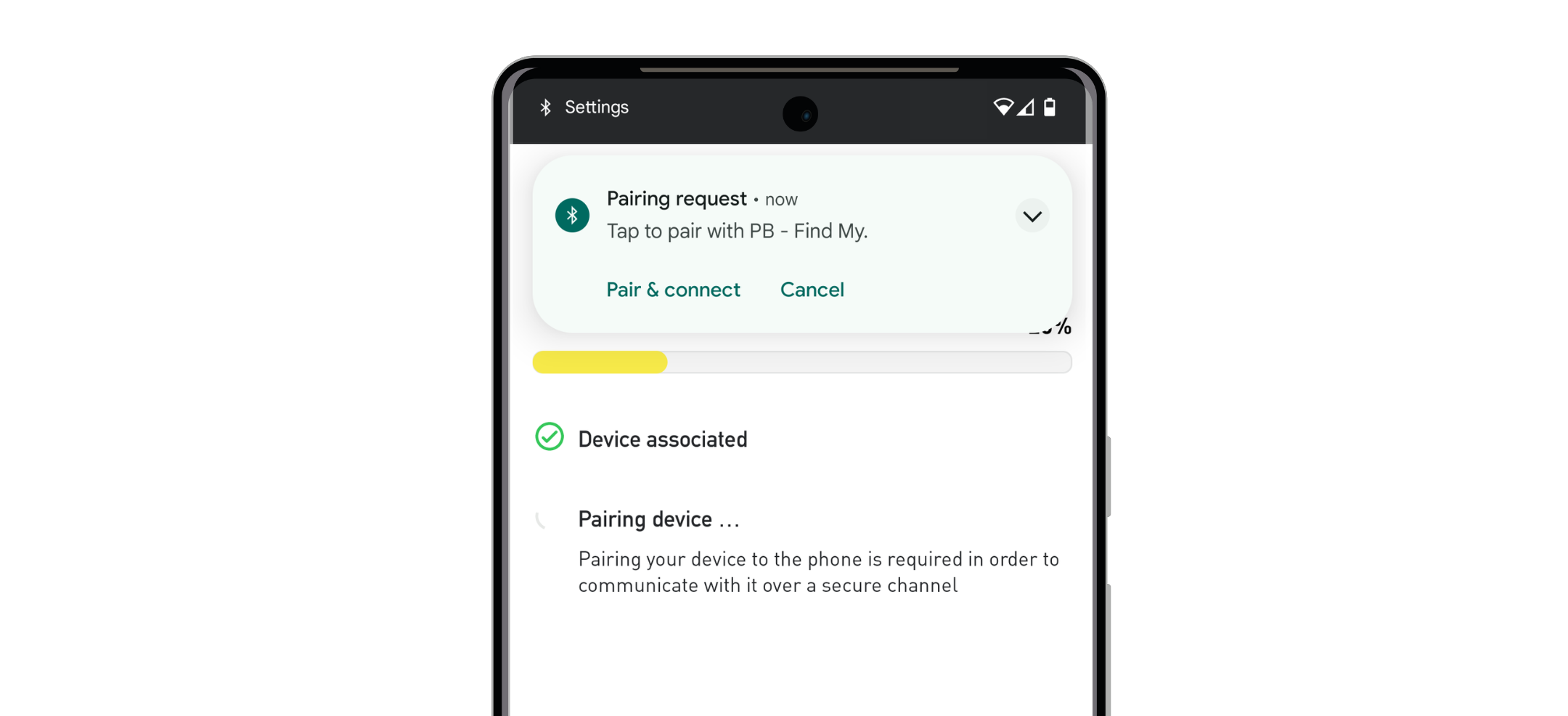 Note, the pairing request only stays visible on the screen for a few seconds. If you missed it, please hit back and start again. If your unit does not enter in pairing mode, please perform a factory reset to re-attempt How to reset a Clip, Card and Tag?
---
---